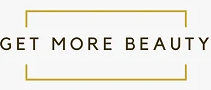 Getmorebeauty
aims to help women become   more beautiful at low cost. This is also the original   intention of our brand.
If you have been looking for shoes that will make you more confident, beautiful, sexy and attractive, then you have come to the right place. No matter where you go, every style in Getmorebeauty's boots, boots, high heels, flats and wedges will make you feel comfortable and become more beautiful. At Getmorebeauty, our mission is to bring you comfortable and fashionable shoes to make you more beautiful and attractive.

Getmorebeauty will always give customers the best price. Come and buy the sandals you need. Let us become more beautiful together!